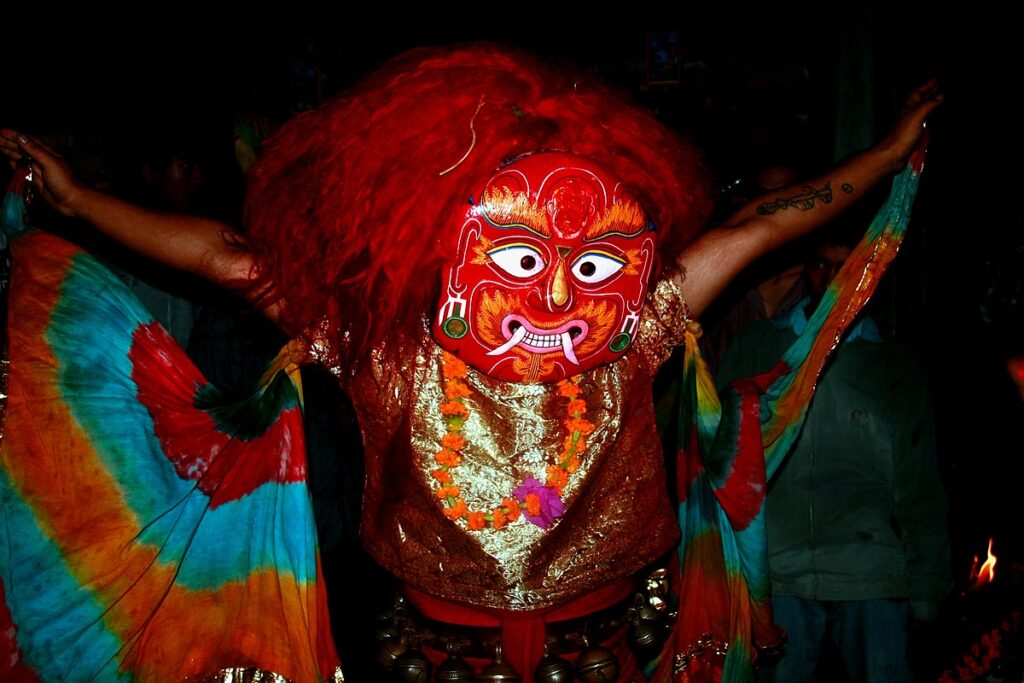 The "Lakhey" is a prominent character in traditional Nepali folklore and cultural practices, particularly in the Newar community of the Kathmandu Valley in Nepal. The Lakhey is often depicted as a demon or a mythical creature with a fearsome appearance and is an essential part of various cultural and religious festivals.


Overall, the Lakhey is a captivating and integral part of Nepali cultural heritage, reflecting the community's deep-rooted beliefs, artistic expressions, and connection to their history. It exemplifies the vibrant and diverse tapestry of traditions found in the Kathmandu Valley and contributes to the rich cultural mosaic of Nepal.
This hotel has an exhilarating restaurant, rooftop bar and open kitchen to serve delicious foods and beverages with a 65″ flat TV that makes pleasure to our clients.
The hotel offers Wi-Fi connections in the room and public places.
Pharmacies are nearby, and the famous Bir hospital lies within 10 minute's drive. A doctor on call is also available.
Except for the travel agency guests, the travel desk suggests free information on world heritage sightseeing, cable car, city guide, Everest flight, hiking, vehicle hire, bus tickets, flight tickets, Nepali culture and festivals.
The hotel elevator with four people capacity takes the room and rooftop bar.
Hotel Simal has a central air conditioner for every guest room.
Come & Stay With Us
Pick any of our hotel rooms to experience the delightful decor, complemented with modern amenities for a comfortable stay.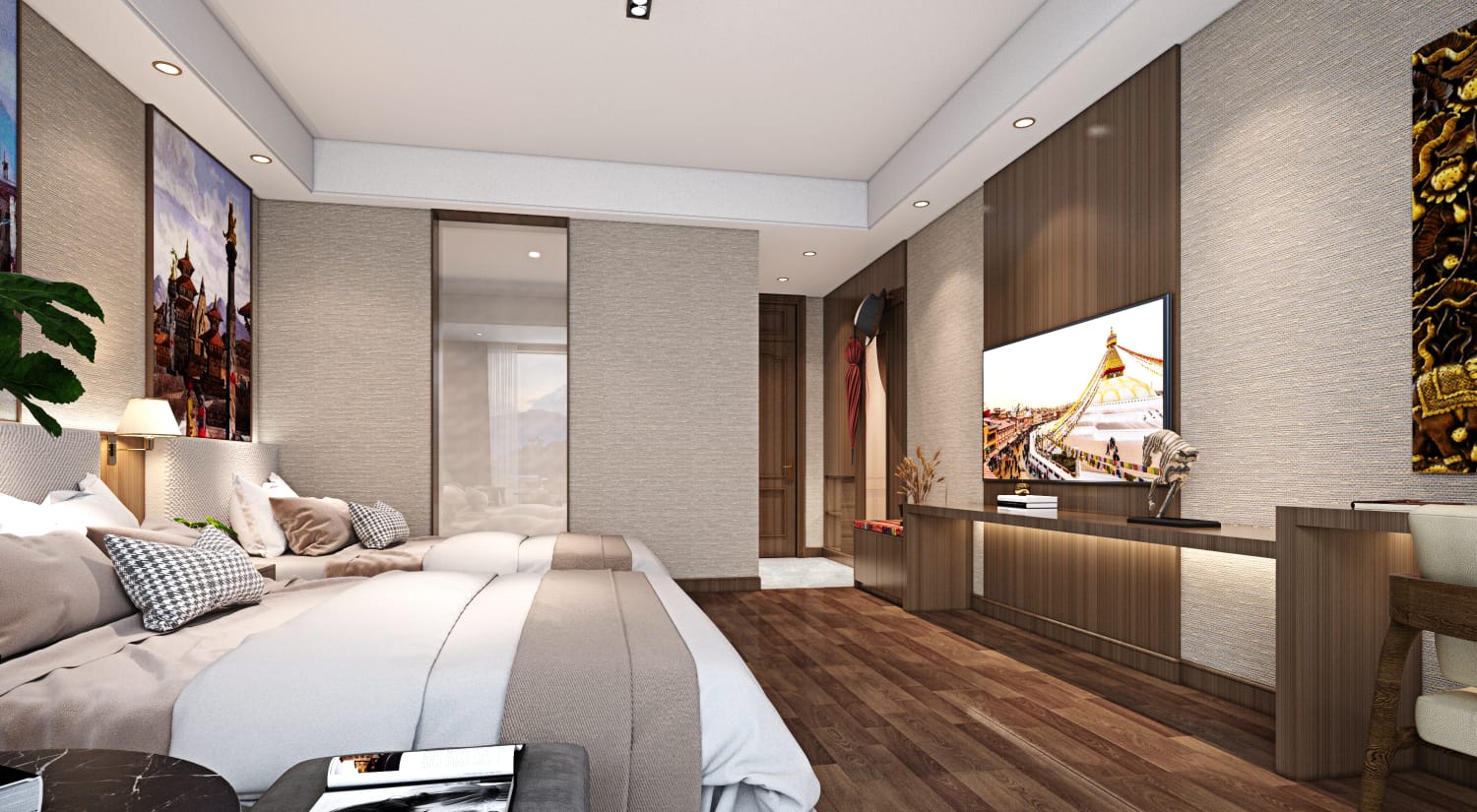 Standard Room
Our double deluxe rooms are complemented with modern and luxurious amenities for a wonderful stay.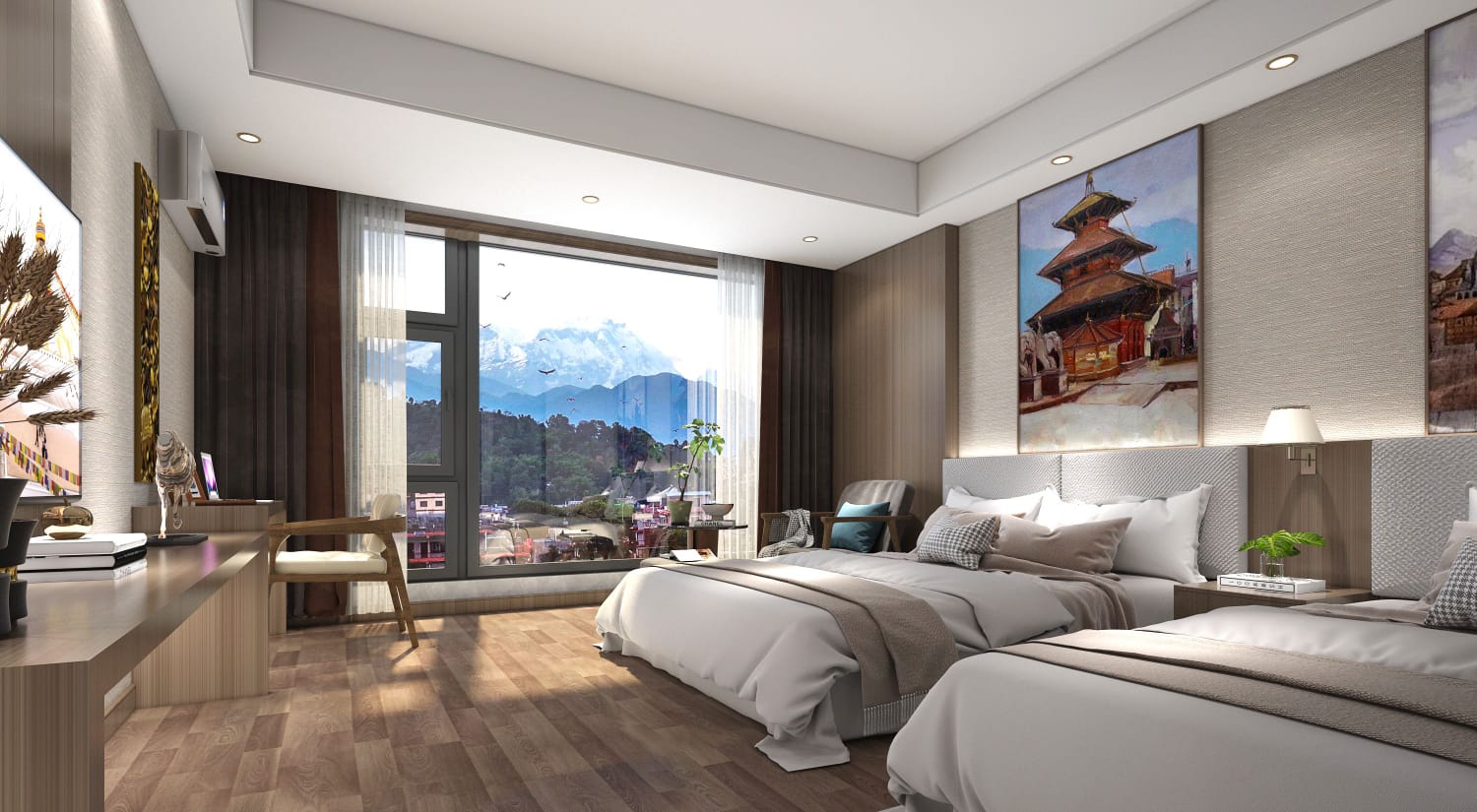 Deluxe Room
We offer 15 club rooms designed with a vibrant touch to enhance your spirits for a happening holiday.
Plan an Unforgettable Experience in Today!
We can help you fit your stay and experience within your allotted budget.